Going floor to
floor since 2004
<!-- Global site tag (gtag.js) - Google Analytics -->
<script async src="https://www.googletagmanager.com/gtag/js?id=UA-146773551-2"></script>
<script>
window.dataLayer = window.dataLayer || [];
function gtag(){dataLayer.push(arguments);}
gtag('js', new Date());

gtag('config', 'UA-146773551-2');
</script>


Keeping our customers happy all day every day.
Elite Lifts love keeping our customers happy all day every day and our five-star reviews show just how much we care. As an independent lift company based in Belfast, Northern Ireland, and with an office in London. Elite Lifts have over 30 years of experience within the lift industry and pride itself on being the leading name for lift works within the industry works including lift installation, repairs, upgrades, testing over Northern Ireland. One of the pillars of our success is our quick, friendly, and efficient service.
We work to all the latest safety and best practice legislation and guidelines, ensuring our clients can feel assured that their lift system is safe, reliable, and supported by a reactive team of lift engineering experts.
We cover lift servicing northern Ireland including lift installation and lift inspections (LOLER) and with our new online store can provide all lift parts and equipment. Our customers benefit from our industry experience which spans not only technical expertise and knowledge but also, and importantly, understanding their needs, business sectors and specific logistical problems relating to locations.
We are accustomed to maintaining elevators of all ages and technologies, many of which incorporate products manufactured by multiple companies. As a result, our engineers are well known as thinkers along with being highly skilled technicians.
​
Professional & reliable
​
We pride ourselves on being professional and reliable in all aspects of the lift industry.
As you would expect, all our engineers are fully qualified and have served full EITB and ENTRA apprenticeships or LITS NVQ3 and NVQ4 accreditation.
​
As such this extremely high skill base enables Elite Lifts to competently carry works on your existing lifts, from anything to fault finding on old lift systems to smoothing over glitches on your latest microprocessor system. Health and Safety are paramount to Elite Lifts.
We adhere to strict health and safety policy guidelines, as well as following our clients' additional on-site requirements. So as we like to say keep your customers happy all day every day.
​
We are passionate about servicing your lift maintenance, repair, and modernisation needs so your elevators are the least of your concerns.
​
Our Technicians are Highly Trained and Certified and able to work on every type of problem and elevator make and model.
We treat every job with Expertise — and you, our client, with Integrity and with unquestioned Dedication to maintaining your lifts at peak performance.
​
We know that Consistently High Quality of service extends the life of your elevator investment and saves you many thousands over the life of the equipment.
​
For more information on lift works in Northern Ireland, please don't hesitate to contact us on 02895031974
​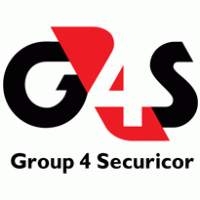 Some businesses we pro bono